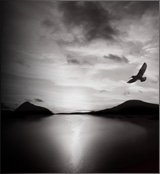 Tharaa Holding
Wealth Innovation
Making, Managing & Enjoying Wealth
Tharaa Holding is an emerging business conglomerate based in the United Arab Emirates. The Group has identified its core competencies to successfully make a mark in business activities related to making, managing and enjoying wealth. Tharaa Holding has an established presence in real estate, asset management, investment, creative services, web solutions and Shari'ah financial advisory sectors.
Tharaa Holding believes in identifying market opportunities early enough to develop sustainable companies that operate as independent profit centres managed by top experts in their fields. We have forged partnerships with leading local and international organizations to leverage cross cultural exchange of ideas and technology for superlative business performance.
Vision
To become one of the most prestigious wealth-based holding groups in the world.
Mission
To create innovative yet practical business models, projects and companies focused on making, managing and enjoying wealth, tailored to high net worth individuals and investors.
Tharaa Holding Group of Companies
Tharaa's Companies include: RichVille real estate asset management and advisory, RichArt integrated communications, marketing and media solutions; Minhaj Shari'ah Financial Advisory, Hadara real estate investment and development and RichVentures Investment and Venture Capital arm.